Two massive pieces of news to drop on you on a Sunday evening…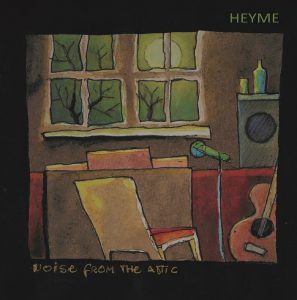 We are releasing the debut album of Heyme, ie Heyme Langbroek of the legendary Kiss My Jazz and also Lionell Horrowitz and his Combo and iH8 Camera. It is called 'Songs From The Attic' and is a real labour of love for him. It is going to be released on CD and Vinyl + CD (with cover art by Rudy Trouvé
versions on 18th January 2019 but we have a pre-order link here where you can also listen to a selection from the album and read more
The wonderful people at Zap Bang magazine have also done a very interesting interview with Heyme that you can read here.
Also; I have to eat my hat as something I thought and said would NEVER happen has happened. Dead Man Ray have reformed after a 16 year hiatus… There will be a full album in March but for now a limited edition Vinyl EP is available to pre order in our webshop and will be out on 11th January 2019.



There are no interviews as yet as the band are busy working on the record but as you might understand the press have gone wild…
Daan Stuyven
Rudy Trouvé
Elko Blijweert
Wouter Van Belle
Karel De Backer